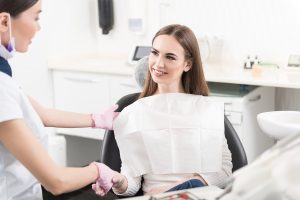 When you think of how important your teeth are to your appearance, and how your oral health can impact your overall well-being, it can be hard to deny the importance of quality dental care. A modern dental practice can offer great smile support through impressive treatments that are mindful of your patient experience, and your appearance. Your Santa Monica, CA dentist provides advanced smile care that relies on lasers to offer more comfortable and precise treatments. Laser treatments can be especially effective for periodontal procedures. Work on your gums can heal faster, and be more accurate, thanks to this modern approach.
Taking Advantage Of The Benefits Offered By Laser Treatment
Why should you be concerned about the tools your dentist uses during treatment? Lasers can make for a better experience in the dentist's chair, particularly when you need work done on soft tissues. Your dentist may use lasers to clear away soft tissues blocking wisdom teeth that need to be removed, or to address uncomfortable cold sores. When lasers are used, your recovery time can be faster, and your dentist can more carefully avoid the healthy tissues surrounding an area needing treatment.
We Can Use Lasers To Help You Manage Your Periodontal Health
Lasers help you recover more quickly from periodontal care, and they can help your dentist manage particularly worrying problems, like periodontal pockets, that can form. Better periodontal care is important to your overall smile health. When gum disease forms, you face potentially serious risks – in its advanced stage, gum disease puts you at a higher risk for tooth loss, while also making you potentially vulnerable to other health issues.
Make Sure Your Smile Enjoys Continued Support
By keeping up with regular dental care, you can sustain an attractive and healthy smile for many years. Preventive dental appointments see your dentist carefully look for any signs of trouble that should be addressed. You can rely on your dentist to recognize tooth decay in early stages, which means treatment occurs sooner. In the long run, you are less likely to experience problems that might do more harm to teeth, and require a dental crown. Your dentist is also able to talk to you about appearance issues. If wear and tear over time start to affect the color or shape of teeth, you can discuss the appropriate cosmetic dental procedure.
Talk To Santa Monica Dental Arts About Enjoying Dental Treatment With Lasers
At Santa Monica Dental Arts, patients can count on impressive periodontal treatments thanks to the use of lasers. Laser treatment helps you recover more quickly, and you can rely on a more precise treatment. If you have questions about laser treatment, or any other smile concerns you want to address, let us know! To arrange your consultation with Dr. Moeiz Koshki, call Santa Monica Dental Arts in Santa Monica, CA today at 310-395-1261.