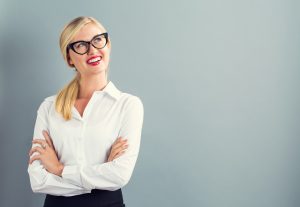 How much work will it take to make real improvements to your smile when you want to correct several different problems? You may suspect that a truly remarkable improvement can demand several procedures if you want to address flaws with several teeth, or if you want to make improvements to their color and condition. Your Santa Monica, CA dentist's office can provide more changes than you expect through a single cosmetic dental procedure. Porcelain veneers cover teeth, so that issues with discoloration, damage, and even poorly shaped and sized teeth can be addressed. Many people who receive veneers can walk out of treatment with the stunning smile they dreamed of showing off!
Having Your Smile Improved By Veneers
Improving your smile by having veneers placed will involve two appointments. Your veneers need to be an exact fit if you want them to look right. During your first visit, your dentist will measure your teeth, so that custom restorations can be planned. There can also be preparatory work required, so that your veneers look natural when placed. Lumineers offer a thinner alternative to traditional veneers, which can reduce the amount of preparatory work required.
What Can I Do To Make Sure My Smile Continues To Look Great Once Cosmetic Work Is Done?
After any cosmetic dental procedure, the results you enjoy can be affected by poor care. Veneers are resistant to stains, and durable enough to withstand biting and chewing pressures. With that said, veneers – like your teeth – are not invincible. When you maintain smart oral health habits, and see your dentist for checkups, you can avoid troubles, and keep showing off your terrific smile!
Talk To Santa Monica Dental Arts About Addressing Your Cosmetic Problems
At Santa Monica Dental Arts, patients who want to make big changes to their smile can be thrilled at the improvements possible with veneers. Our practice is proud to offer this procedure, and we can help you make remarkable changes! To learn more about this procedure, or any other form of cosmetic work, call Santa Monica Dental Arts in Santa Monica, CA today at 310-395-1261 to schedule a consultation with Dr. Moeiz Koshki.