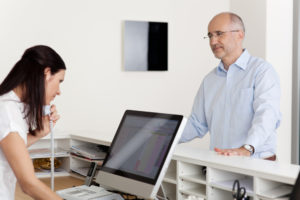 When a cavity forms, an irreversible decay begins to take hold of the tooth. That decay is limited at first, but over time, it can grow. A problem that was limited to an area of your tooth's exterior can actually begin working its way through your enamel, through your dentin, and ultimately infect the living tissue within your pulp. A cavity at this stage can be uncomfortable, and will seriously threaten the tooth's help. This kind of problem calls for a root canal treatment, which allows your dentist to target a problem within your tooth. However, restorative dental work can occur before this happens. Your dentist can remove a small cavity, and use a tooth-colored filling to replace the lost tooth material.
A Cavity Can Be Stopped Before You Need A Root Canal
If your dentist finds a small cavity, they can target and eliminate it. To replace the dental material that was lost, you can receive a dental filling. By using composite resin, your dentist can offer a restoration that blends easily with your enamel, and can even bond directly to your tooth. This combination of looks and function has made composite resin a popular material for dental work.
Why Your Dentist Can Catch A Cavity Before You Know It Is There
A routine dental visit affords your dentist an opportunity to look closely at your teeth. That inspection can allow them to find even small amounts of tooth decay. Because these newer cavities can be harder to notice, the ability your dentist has to find and treat them means you can spare more of your tooth by keeping up with your regular checkups.