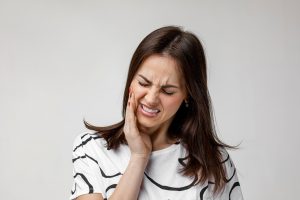 Under many circumstances, people who need dental work can have a clear idea of how to arrange treatment. However, there are some situations where you may be unsure about the potential access to care that you have. Can you set up an appointment on short notice? What if you experience a serious dental health issue outside of typical office hours? When it comes to dental injuries and pain, your Santa Monica, CA dentist recognizes that problems can arise at difficult times. Because of this, our practice does offer access to emergency dental work for our patients. When you schedule care on short notice, we can make sure that the matter is taken care of, and that your smile is effectively restored.
Some Problems Call For Treatment With Minimal Delay
In addition to being painful, dental trauma can put you at risk for losing a tooth. Even if the tooth is not loosened or lost after your injury, it can be in jeopardy due to an infection risk. This is part of why access to emergency dental work can be so important. When you have the ability to see your dentist on short notice for an urgent issue, there is a greater chance that the tooth can be saved!
Making Plans To See Your Dentist For Urgent Work
After reaching out to our practice and explaining your emergency, you can receive guidance on how to care for your tooth until you arrive for care. Upon arrival, your smile can be closely evaluated to determine what kind of condition your tooth is in, and what kind of treatment might be required. It may be necessary to perform a root canal procedure to save a tooth that is injured. If a tooth cannot be saved, we can make plans to replace it with a dental implant-held prosthetic appliance.
Emergency Care Can Restore Your Oral Health And Smile
The goal when performing emergency dental work is to save your oral health as well as your smile. To do this, we can use lifelike dental crowns for teeth that need restorative work. A chipped or cracked tooth can be modified to make space for a crown, which will provide bite support in addition to protection against infection. If the physical damage to your tooth is not serious enough to warrant a crown, a porcelain veneer can make the tooth look healthy again.
Your Santa Monica, CA Dentist Can Help You During A Dental Emergency
At our Santa Monica, CA dentist's office, patients can count on us if they experience a dental emergency. By taking care of your tooth and restoring your smile on short notice, we can help you recover quickly and fully from your injury! To find out more, call Santa Monica Dental Arts at 310-395-1261.