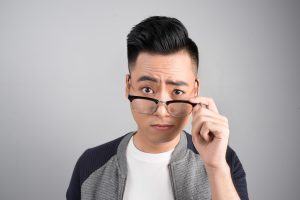 There is one obvious goal patients have when they start orthodontic work with any kind of appliance, and that is to end treatment with a straightened smile. With that said, you may be unsure of exactly what to expect from clear aligners. Your Santa Monica, CA dentist can provide you with Invisalign aligners, or you can receive orthodontic improvement with ClearCorrect aligners. Both of these appliances are hard for people to see, and easy to remove. During your treatment, you can appreciate how discreet they are, and how they do not intrude on your daily life. After treatment, you can be thrilled to show off the cosmetic benefits that come with correcting crooked teeth!
Counting On A More Discreet And Convenient Approach To Correcting Crooked Teeth
Using clear aligners instead of metal braces can offer benefits you can appreciate over the course of your treatment. You can find that you have an easier time eating and cleaning your teeth, as your appliance can be removed before you engage in either of these actions. You can also feel better throughout the day, as your orthodontic appliance can go undetected by others.
What You Can Expect After You Complete Your Orthodontic Work
After your treatment with Invisalign or ClearCorrect concludes, you can be impressed with how your smile has improved. Adjusting crooked teeth can make you more confident, as you no longer have issues with gaps or overlaps that disrupt the way you look. You can also be happy to know that orthodontic work can have other benefits. You can avoid problems that come with poor bite alignment, and make your cavity prevention easier after your complete an orthodontic procedure.
Santa Monica Dental Arts Welcomes Patients Who Are Interested In Orthodontic Work With Clear Aligners
You can look forward to a positive experience with orthodontic work when you use clear aligners provided at Santa Monica Dental Arts to correct alignment flaws. Invisalign and ClearCorrect both provide a less visible, less intrusive means of fixing your smile than you could expect from metal braces. To schedule a consultation with Dr. Moeiz Koshki, call Santa Monica Dental Arts in Santa Monica, CA today at 310-395-1261.