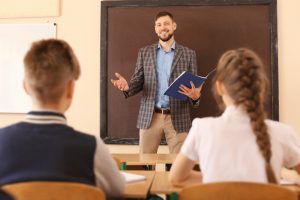 If you are looking for a way to address gaps in your smile, you may have already started looking into what dental implants can do for you. An implant is not the replacement tooth itself, but a means of keeping it secure. In essence, it acts like a prosthetic tooth root. Implant-secured prosthetics can be permanently secured, and will offer greater stability, which adds to the functional value of your restoration. They allow you to permanently hold a restoration without modifying healthy teeth. They even protect against a loss of mass in your jawbone. This is an important benefit – prosthetics without implant support are not able to address this issue.
Am I A Good Candidate For Implant Placement?
Your candidacy will depend on your jawbone being healthy enough to support your implant, as well as the state of your oral health. Because the placement process involves oral surgery, your overall health can be a factor as well. If your dentist does not find problems that will interfere with your placement, you can move forward with receiving them.
How Are Dental Implants Placed?
The implant placement process does require oral surgery, as they are inserted into your jaw. Implants are set in the space where your tooth root once resided. There is an appropriate healing period that must take place before having your prosthetic secured.
What Will Dental Implants Change About My Experience With A Dental Prosthetic?
Dental implants can restore your smile by holding individual replacement teeth, or larger restorations, including dentures. You will be able to enjoy steady support, and avoid problems like jawbone resorption, the breaking down of bone tissue in your jaw.
Talk To Dr. Koshki About Receiving A Dental Implant To Help With Tooth Loss
If you are looking to restore your smile after suffering tooth loss, Dr. Koshki at Santa Monica Dental Arts can help. With dental implants, you can have permanent support for your prosthetic. Patients depend on Dr. Koshki to protect their smiles against oral health threats, and when for his expertise in creating beautiful, healthy smiles for life. To learn more about the services we offer, or to schedule a consultation with Dr. Moeiz Koshki, call Santa Monica Dental Arts in Santa Monica, CA today at 310-395-1261.