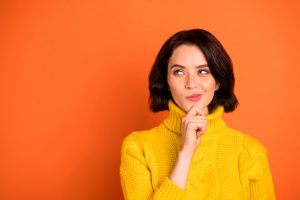 How excited should you be about having porcelain veneers put in place to cover up your smile flaws? Will this one procedure be enough to address all of your cosmetic concerns, or should you anticipate subsequent procedures? At our Santa Monica, CA dental office, we use veneers and remarkably thin Lumineers to make remarkable smile improvements possible. With this single procedure, a patient can come away from our practice with a smile that is brighter and more uniform, while also looking younger and healthier. Through careful planning, and the use of these custom restorations, we can provide you with an exciting smile makeover in as little as two dental visits!
Learn How Your Custom Veneers Can Address Your Flaws
How can your custom veneers help you improve the way you look? These restorations are designed to cover the front portion of teeth, so must of your tooth structure is not modified. With their placement, it is possible to hide visible damages, address unsightly discoloration, and even improve on your smile by hiding some alignment issues. The use of porcelain makes these restorations strong enough to offer long-lasting support, so you can continue to enjoy the benefits of treatment long after your work is completed!
Choosing Between Traditional Veneers, Or Lumineers
Both traditional veneers and Lumineers make it possible to hide multiple flaws, and essentially transform your smile. While both options require minimal tooth alteration, Lumineers offer a slimmer design, which can further limit how much preliminary work a person might need. In some cases, it is possible to place Lumineers without making any changes to someone's tooth structure! After evaluating your teeth, and talking to you about what your goals are for treatment, your dentist can recommend if you should receive veneers, or Lumineers.
Looking At Additional Options For Improving Your Smile
With veneers, it may be possible to completely transform your smile, and address all of the concerns that you currently have for the way you look. With that said, there are some situations where a different cosmetic dental procedure might be recommended. For example, if your goal is to remove teeth stains, your dentist may recommend moving forward with a whitening procedure, as you can see your desired improvements in just over one hour! If you have more noticeable problems with poor dental alignment, you may receive a recommendation to wear clear aligners. These appliances allow you to improve the look of your smile by straightening your teeth discreetly – for people who have been worried about metal braces, having clear aligners can make a smile adjustment seem more comfortable!
You Can See Big Smile Improvements After Receiving Veneers!
At Santa Monica Dental Arts, Dr. Koshki is prepared to help patients show off amazing smile improvements! If you want to learn more about porcelain veneers, Lumineers, or any other cosmetic treatment, we are ready to help. For more information, or to make an appointment, call Santa Monica Dental Arts in Santa Monica, CA today at 310-395-1261.