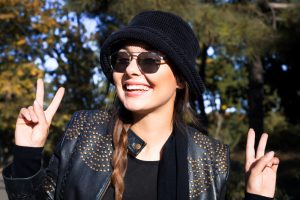 Clear braces like Invisalign and ClearCorrect offer to straighten your smile without putting you through a traditional orthodontic treatment. Of course, you might be unsure of how you can have your crooked teeth corrected without bracket and wire braces. Clear braces allow you to correct the position of teeth with a series of plastic aligners that are difficult to see once they are placed on your teeth. As time passes, you move closer to your ideal smile, using subsequent aligners to make steady changes. Using clear aligners will limit the effect on your appearance. You also have the benefit of being able to remove the appliance when you need to eat, or whenever you need to clean your teeth.
You Can Straighten Your Teeth Without Using Traditional Bracket And Wire Braces
Traditional braces involve brackets that are affixed to your teeth, and an arch wire that creates movement. This means wearing a conspicuous appliance, and going in for manual adjustments. Clear braces eliminate the need for manual adjustment – you make progress by moving to different aligners. Being able to remove the appliance means being able to avoid issues with eating, and with cleaning your teeth.
Cosmetic Dental Work May Be Able To Address Minor Alignment Issues
If you have a minor dental flaw related to an alignment issue, your dentist might suggest cosmetic dental work to correct it. Some patients can have a set of porcelain veneers put in place to hide an issue like excess space, or an overlap. Veneers can make a dramatic change to a person's smile. In addition to correcting congenital issues, they can be used to hide dental damage, and discoloration.
Talk To Dr. Koshki About Clear Braces
If you want to correct the alignment of your smile, and would prefer to avoid bracket and wire braces, talk to Dr. Koshki at Santa Monica Dental Arts about clear braces. You can see real corrections, while limiting the effect on your appearance. To learn more about how Dr. Koshki can help your smile, or to schedule a consultation with Dr. Moeiz Koshki, call Santa Monica Dental Arts in Santa Monica, CA today at 310-395-1261.You can also click here to request an appointment.