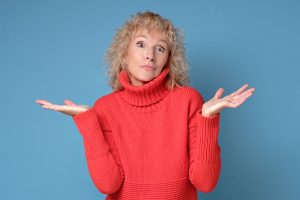 When you notice that your teeth no longer seem as bright as they used to, it can be difficult to maintain confidence in your appearance. Unfortunately, this is a realization that many people will have in time. Because so many foods and drinks leave particles that can stain our enamel, and because these stains can be hard to remove through daily oral care practices, stains can sometimes feel inevitable. Fortunately, your Santa Monica, CA dentist's office is prepared to help! A professional teeth whitening treatment can address tough stains that have made you feel self-conscious.
Teeth Stains Can Be Tough To Remove On Your Own
If you try to address teeth stains with a toothpaste that promises to brighten your enamel, or if you use a store bought whitening kit, you can see limited improvements, but many people who try these products feel dissatisfied. If your issues with discoloration have worsened over a longer period of time, it can be difficult to see the results you really want if you only try to whiten your teeth at home. By bringing the matter to your dentist's attention, you can find that a professional treatment can make your teeth many shades brighter!
Arranging A Professional Whitening Treatment
At our practice, we offer patients two approaches to teeth whitening treatment that they can choose from. For those who choose to have their teeth whitened at our office, we can use a special light to stimulate the effects of the bleaching gels we use and give you a more attractive smile within an hour! Patients who want to take home a whitening kit will receive potent bleaching gels and whitening trays that remove the difficulty of properly applying this substance to your enamel. By following your instructions and performing this treatment each day, you can see results that match what our practice can provide during an in-office treatment.
Should You Address Discoloration With Porcelain Veneers?
Sometimes, dental discoloration occurs because of changes within your tooth structure, or because enamel erosion makes your teeth appear dull. In these situations, we may recommend another cosmetic dental procedure. Porcelain veneers can hide these issues with discoloration and provide improvements by positively changing the shape, size, and color of teeth as well. This procedure is one that can lead to an exciting smile makeover, so it is something to consider if you want to do something about discoloration and other flaws.
Talk To Your Santa Monica, CA Dentist About Removing Your Teeth Stains!
Santa Monica Dental Arts is ready to take care of patients who have become uncomfortable with their discolored smile. To learn how we can help you fight stains that hurt your enamel, call our dental practice in Santa Monica, CA today at 310-395-1261.