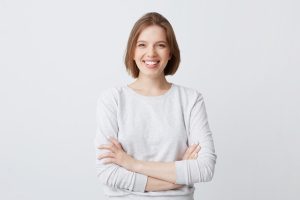 Is there a reliable way to keep fighting stains that form on your teeth after an initial teeth whitening treatment? Store bought whitening agents and whitening toothpastes often disappoint people because they only yield limited improvements. Fortunately, these are not the only whitening treatments available to you! Your Santa Monica, CA dentist can provide a professional whitening kit that uses potent bleaching agents to fight discoloration. After an in-office procedure, we can provide the necessary materials to keep fighting discoloration that shows up in the future. Because of this, you can feel confident that your better, brighter smile is one that you can keep showing off to the world!
The Idea Of Future Teeth Stains Make People Nervous
One reason people might hesitate to schedule an in-office whitening treatment is that they fear future stains will undermine the work done for them. While you can change your daily oral hygiene routine to fight future stains, the idea of losing your bright smile again after regaining it can be frustrating. Fortunately, your dentist is able to provide a kit that you can use on your own after your procedure to keep fighting stains effectively.
Taking Home Your Whitening Kit
After your in-office whitening procedure, you can receive a custom kit that includes potent bleaching agents and trays that are designed to help you apply them. When you notice that your teeth are looking dull or discolored, you can fight this accumulation of new stains by using your take-home kit. These "touch-ups" help you preserve the dazzling smile you were so excited to show off at the end of your initial procedure!
Reviewing The Other Cosmetic Services We Offer
There are several cosmetic dental services offered at our practice that can benefit patients with different concerns. If you are bothered by more than just discoloration, we can discuss the benefits of using porcelain veneers or Lumineers to change the way your teeth look. These restorations effectively cover up flaws like dental damage, wear and tear, problems with undersize or misshapen teeth, and even some issues with misalignment. For more significant problems with smile gaps or overlaps, we may recommend treatment with Invisalign. Because Invisalign aligners are difficult to notice, you can use these appliances to discreetly fight malocclusion.
Talk To Your Santa Monica, CA Dentist's Office About Making Your Smile Whiter
Our dentist's office in Santa Monica, CA is proud to help patients fight teeth stains and keep them from returning! In addition to providing an in-office whitening kit, we can supply our patients with take-home kits that they use to keep the color of their teeth to their liking. To learn more about this or other cosmetic services we provide, call Santa Monica Dental Arts in Santa Monica, CA today at 310-395-1261.