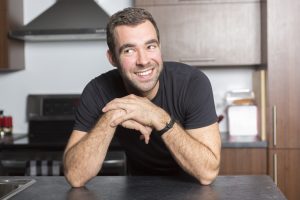 The restorative dental care provided when you go in for a cavity treatment will put a stop to decay. Because treatment involves the removal of part of your tooth, your dentist will supply you with a restoration that keeps it secure. Dental fillings are commonly used to provide that necessary support. Because your dentist uses composite resin, you can enjoy the protection you require, while also avoiding any negative impact on how you look. Composite resin can be tinted to match your enamel, so it will be difficult for people to observe any issue with your smile that might be created by its presence.
Receiving Expert Care For Your Cavity Is Important
When you have a potential issue with tooth decay, prompt restorative care is important. Your dentist will put a stop to the spread of a cavity, and the restoration you enjoy stops a risk for future infection. Your dentist can take care to safely remove damage, and leave your smile looking good.
Delaying Restorative Care Will Lead To A More Involved Treatment
Not everyone who has to go in for cavity treatment will come away with a dental filling. Instead of a filling, your dentist may need to use a dental crown if you have a larger cavity. In other cases, a person may wait so long for help that decay reaches their tooth's interior. To protect you against the problems this can cause, a root canal treatment will have to be performed. This procedure safely takes care of endodontic problems, and your dentist will preserve your tooth by providing it with a crown.
Talk To Dr. Koshki About Receiving A Composite Resin Filling
At Santa Monica Dental Arts, Dr. Koshki can help protect your smile by providing terrific restorative care. That care is important to protecting your oral health, but with a composite resin filling, you can make sure your smile is protected as well. In addition to helping you address problems, our office provides general and cosmetic care, too. To learn more about the services we offer our patients, or to schedule a consultation with Dr. Moeiz Koshki, call Santa Monica Dental Arts in Santa Monica, CA today at 310-395-1261.