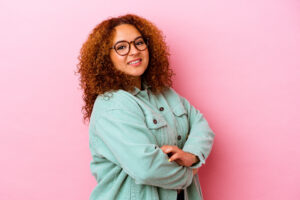 If you have started to notice a change in the quality of your smile, talk to your dentist about your options in cosmetic improvement. One of the most common concerns is the buildup of stubborn stains on the enamel, leading to a dull or discolored set of teeth. This can happen simply from the things that you love to eat and drink, and even foods that are healthy can leave lasting stains on your teeth.
At our dental office in Santa Monica, CA, you have the ability to improve the look of your smile with professional teeth whitening from our team of dental experts. Stop in for a cleaning and examination to determine the cause of your tooth discoloration, and also to discuss all of your cosmetic options. Over-the-counter products can be harmful if used improperly, and they might be ineffective at treating your specific form of enamel stains, so talk with a trusted dentist about your options in cosmetic treatment!
Rely On A Trusted Dentist To Help You To Erase Your Enamel Stains
When you are looking to increase the quality of your stained or yellowed smile, be sure to talk with your dentist about your current oral health needs. If your smile is struggling, your first move should be to talk with a trained dental provider about your options in finding treatment.
With the increase of available over-the-counter options in teeth whitening, you may be prone to try these to remove your stubborn stains, but there can be problems associated with their misuse. Talking with an experienced oral health provider can help you to understand how to best approach your situation. Overbleaching can lead to lasting dentin sensitivity, so approach your teeth whitening process with the help of a trained dentist.
You Have Teeth Whitening Options Depending On Your Timeline And Comfort Level
If you have been looking for a way to brighten your smile professionally, the good news is that we give you two distinct options in your cosmetic teeth whitening process. For some, the need for teeth whitening is more immediate, and others would rather approach their treatment from the comfort of their own home.
Our in-office whitening can help you to lift the shade of your enamel with one simple visit, which typically lasts a little over an hour. With this approach, you can be ready for a wedding or job interview in a hurry. We also offer at-home whitening kits, which allow you to brighten your smile without much hassle.
Learn More About Your Cosmetic Teeth Whitening Choices With Santa Monica Dental Arts
To learn more about your options in cosmetic teeth whitening from our team, give us a call! Talk to a member of our staff today at Santa Monica Dental Arts in Santa Monica, CA at (310)395-1261.