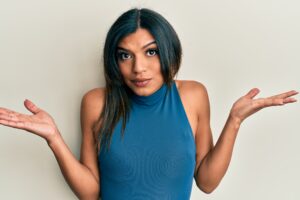 If you have dental problems, you can expect that your dentist will recommend treatment. The right procedure can certainly have important benefits for your well-being, but you may worry about how it impacts your smile. What you can find is that through the placement of a porcelain dental crown, your smile and oral health can be improved! Our Santa Monica, CA dentist's office is able to provide these restorations when patients have issues with decay, and we can also use them to address trouble with teeth that are damaged, misshapen, or not the right size to contribute properly to your bite function.
Is Restorative Dental Work Really Capable Of Making Your Smile More Attractive?
The immediate concern when you need restorative dental work is taking care of any active issues that interfere with your oral health. By addressing these concerns, you can avoid complications with your health that can negatively affect your bite, cause more trouble for your smile, and even create issues with your general health. What you can find is that the right approach to care can be beneficial for your appearance, as treatment with the right materials can improve your smile as well as your oral health.
Planning Treatment To Restore A Flawed Tooth With A Porcelain Crown
The work of restoring a tooth with a custom porcelain crown can help you when you have a tooth that is damaged by a cavity, when a dental injury occurs, or when a tooth's natural shape and size creates issues for you. The placement of your crown will take place over two appointments. At your first visit, we evaluate your tooth to take necessary measurements, and we can provide preparatory work to make sure that your restoration is the right fit. At your follow-up visit, your restoration is secured, giving you welcome support for your appearance and oral health.
Can Your Dental Flaws Be Addressed With Veneers Instead Of Crowns?
While tooth decay will make treatment with a filling or crown necessary, there are other issues that can be addressed through conservative cosmetic dental treatments. With porcelain veneers (as well as slimmer Lumineers), we can make careful changes to teeth negatively impacted by damage or wear and tear, and we can take on flaws that are the result of natural issues with your shape and size. This approach relies on restorations that only cover the front surfaces of teeth—while crowns require complete coverage, veneers make improvements while only modifying a portion of your enamel.
Talk To Your Santa Monica, CA Dentist's Office About Treatment With A Lifelike Dental Crown
Through treatment with a lifelike dental crown, we can take on problems with your smile and oral health! If you would like to find out more, call Santa Monica Dental Arts in Santa Monica, CA today at 310-395-1261.