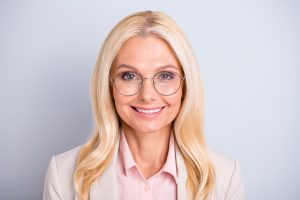 If you feel fed up with negative feelings about your smile, the right cosmetic procedure can certainly help. At our Santa Monica, CA dental office, we provide services that can take on many different problems people have with the way they look. One common issue that we can address is dental discoloration. This is an issue that affects many people, but what you might not realize is that it is not always caused by enamel stains alone. Whether you need to address extrinsic discoloration or problems with discolored tooth structure, we can help you take care of your appearance and enjoy a welcome confidence boost!
Are You Tired Of Feeling Self-Conscious About Discolored Teeth?
Discoloration is a reason why many people lack confidence in their smile. It is often caused by the accumulation of stains picked up from different foods and drinks. An over the counter whitening treatment can be some help with this problem, but its overall impact can be limited. With a professional teeth whitening treatment, you can see more exciting benefits and enjoy a noticeably brighter smile. You also have the option of using veneers or Lumineers to take care of your appearance. These thin, custom-made shells can hide discoloration from changes to your tooth structure. This problem, intrinsic discoloration, can occur because of several different issues.
Arranging A Professional Teeth Whitening Treatment
Through professional teeth whitening treatment, we can take on concerns that you have about a smile affected by stains picked up from tobacco products, foods, and/or beverages that you enjoy. We can provide an in-office service to remove discoloration, and we can help you sustain your improvements by providing a custom treatment kit that will help you manage discoloration at your convenience. Through this approach, we can help you both brighten your enamel and keep it bright!
Treating Discoloration With Porcelain Veneers
Intrinsic discoloration affects people for different reasons. It can be the consequence of changes to your tooth structure brought on by the use of certain medications, from issues with physical injury, or a consequence of enamel erosion. If you want to address this problem, you can cover teeth with durable porcelain veneers, or in some cases we can recommend slimmer Lumineers to deliver the right results.
Talk To Your Santa Monica, CA Dentist About Making Your Teeth Whiter
Through the right cosmetic procedure, our practice can help you show off a better, brighter smile! We offer multiple cosmetic services, and we are happy to work with patients to make sure they address all of their concerns about the way they look through care offered at our office. If you would like to find out more, call Santa Monica Dental Arts in Santa Monica, CA today at 310-395-1261.