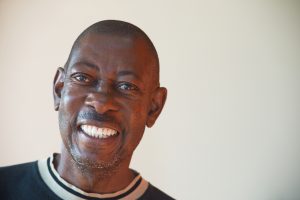 The cosmetic dental services that our Santa Monica, CA dental office provides can take on many different esthetic concerns. What can you hope to accomplish if you come to us for treatment to improve your smile? With custom veneers or Lumineers, we can make significant changes by making teeth look more uniform, making them appear whiter, and even by hiding some spacing issues! Cosmetic restorations are slim enough to fit in place while only requiring minimal changes. With that said, they are also durable enough to ensure that the improvements you seek last. If you prefer to pursue cosmetic treatment without restorations, we can discuss alternative solutions to your problems.
Are You Interested In Cosmetic Dental Work?
There are many reasons why patients come to us in search of the right cosmetic dental procedure. With as little as one treatment, we can dramatically improve your appearance. We can take on problems like dental discoloration, poor spacing between teeth, enamel damage, and even problems with tooth shape and size after just one treatment. Because these treatments rely on permanent restorations, you can look forward to sharing an improved smile for many years. In addition to being remarkably strong, veneers and Lumineers are thin enough to make only minimal modifications to your enamel necessary.
Planning A Procedure With Veneers Or Lumineers
We can talk to you about the advantages of using veneers or Lumineers when we evaluate you and learn what you would like to change about your appearance. Both are made from a durable porcelain material, though Veneers are slimmer and require less preparatory work. With either restoration, it is important that we take careful measurements of your teeth in order to ensure that they are the right shape and size to look natural. Once these custom cosmetic appliances are ready, we permanently bond the to a patient's enamel to provide lasting changes!
What Can You Do To Change Your Smile Without Permanent Restorations?
There are cosmetic services that will not require the placement of permanent restorations. A teeth whitening treatment makes changes by brightening enamel that currently appears dull or discolored. With clear aligners, we can take care of poor spacing, which can make your smile more uniform. To see more significant changes, some patients will follow corrective work with a teeth whitening procedure, though each option can produce meaningful results on its own.
Talk To Your Santa Monica, CA Dentist's Office About Cosmetic Restorations
Our Santa Monica, CA dentist's office has worked with many patients to help them see meaningful and lasting cosmetic improvements. If you currently feel self-conscious about your smile, we can speak with you about the benefits of using veneers or Lumineers to make the changes that you desire! For more information, call Santa Monica Dental Arts in Santa Monica, CA today at 310-395-1261.