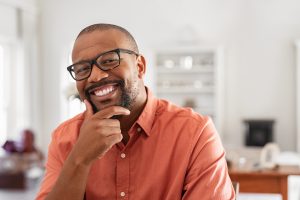 As you look into your options for dental treatment, you can find that laser dentistry provides effective solutions for a number of issues while also making your experience in the dentist's chair easier. At our Santa Monica, CA dentists' office, we rely on advanced technology to provide a number of experiences. In addition to using lasers to help maintain your smile, they can make services that affect your gums more comfortable by preserving more of your healthy tissues and limiting your healing times. At your next appointment, we can address questions that you might have about what role lasers can play in future care, and what other services we provide that rely on advanced technology.
The Use Of Lasers During Dental Treatment Can Be Beneficial For Many Reasons
There is no single issue that calls for laser dentistry. These tools can actually take on a number of different issues. For example, we can address plaque and tartar buildup more comfortably, even when removing these harmful agents from the roots of your teeth. We can also use these tools when performing periodontal treatments. When working on soft tissues, lasers can limit bleeding and provide better protection overall, as well as shorter healing times. We can even use them to address cold sores that form around a patient's mouth!
Using Lasers To Address Periodontal Concerns
During periodontal treatments, we may recommend the use of lasers to make your experience during care easier. We can rely on these tools to shrink periodontal pockets and fight gingivitis, or to provide a scaling and root planing to stop an infection from worsening. Generally speaking, the care we put into protecting your periodontal health can provide long-term benefits. If gingivitis is not reversed, or if periodontal disease is not addressed, you can experience a higher risk for tooth loss and have issues that impact your general health!
Other Beneficial Treatment Options We Offer
We use advanced imaging technology and remarkably lifelike restorations to provide patients detailed care, and to help preserve their smile. Our digital imaging technology helps us carefully design restorations that can protect vulnerable teeth and improve your smile. With lifelike dental crowns, attractive veneers, and other restorations, we can take care of active problems without changing the way you look!
Talk To Your Santa Monica, CA Dentist About Laser Dentistry!
At Santa Monica Dental Arts, we rely on advanced technology, including laser tools, to help keep our patients in good health, and to preserve their appearance. We can talk with you about the different services we offer, and help you find out how we can provide both treatments to address active concerns and general care to keep your smile in good condition. To find out more about us, please call our dental practice in Santa Monica, CA today at 310-395-1261.