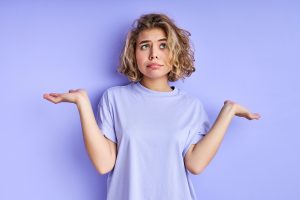 It is important that you take stock of your oral health, as a problem that goes undetected can worsen until it is both difficult to ignore and a potentially serious threat! One issue in particular to watch out for is gum disease, a condition that can become hard for you to manage on your own. Gingivitis is the initial infection that can affect you if you have problems with your periodontal health. As time passes, that infection can worsen, and you can have trouble with gum disease that requires attention from a specialist. At our Santa Monica, CA dentist's office, we do have an on-site specialist who can assist you to help prevent difficulties. We also offer laser services that make this care more patient-friendly.
The Importance Of Addressing Gum Disease Early
The good news about gum disease is that you can address it before there are complications that need to be managed. In fact, you can even help control your risks by sticking to a good routine of brushing and flossing that targets the spaces where your teeth and gums meet. Your regular dental exams also help you manage problems and prevent complications. With that said, many people do need assistance keeping a more severe infection under control. If this is the case for you, we can make plans for you to meet with our on-site periodontist to review what can be done to protect you. Without the right management, advanced periodontal disease can lead to tooth loss, and it can create difficulties for your general health.
You Can Meet With Our On-Site Periodontist
In addition to seeing your general dentist, you can meet with a periodontist who is ready to help you manage advanced gum disease. Specialized care can make the management of an infection easier, which can both lower your risk for complications and control the impact of bacteria on your well-being.
How Laser Technology Benefits Patients At Our Practice
Through the use of dental laser technology, we can perform different services that affect your periodontal health in ways that prioritize your comfort and recovery. Lasers make more precise care available, so whenever we need to modify tissues, it is easier to avoid healthy areas. Lasers also lead to less bleeding, and they shorten recovery times.
Talk To Your Santa Monica, CA Dentist About Gum Disease
Gum disease is not a problem that you want to take lightly. If problems catch you off guard, know that our Santa Monica, CA dentist's office can help you manage them. We offer a number of important services, and can even support you by having you work with an on-site periodontist. If you would like to find out more, or if you have questions about the state of your gums, call Santa Monica Dental Arts in Santa Monica, CA today at 310-395-1261.