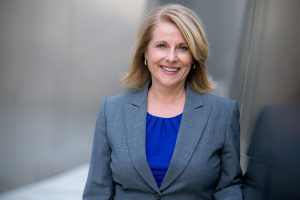 Why should you take your periodontal health seriously? When you let a problem form, and do not receive timely care for them, your infection can worsen, which can lead to serious complications over time. While gingivitis – the first stage of an infection – can be addressed through a thorough cleaning, a more serious issue can call for more involved care. Your Santa Monica, CA dentist's office is prepared to help you take care of your gums. Because we have an on-site periodontist, and because we rely on laser technology to deal with oral health issues, we can provide a positive treatment experience that fights potentially serious oral health difficulties.
How Can I Tell If My Gums Are Unhealthy?
There are early warning signs about gingivitis that can alert you to a possible problem. When you bleed more easily while brushing and flossing, it can be a sign that your tissues are not healthy. Another problem to watch out for is swelling or discoloration of your gums. You may notice a change in the way you look because of gum line recession, too.
Through thorough brushing and flossing habits, you can fight the oral bacteria that cause gingivitis. Doing so effectively will protect you against gum disease. At a routine dental exam, we can recommend a scaling and root planing if we see signs that you might need help managing your periodontal health. If you have more advanced periodontal problems, we can review treatment options.
Dealing With Gum Disease At Our Office
Gum disease is not something that should be ignored, as it can grow more serious in time. If this happens, it can become a more difficult problem to manage, and it can increase your risk for suffering tooth loss! If you are in need of help with gum disease, we can determine if a more advanced procedure is necessary. Because we use lasers to perform periodontal treatments, we can provide more conservative solutions that also lead to faster recovery.
Tips For Preventing Periodontal Problems
Your daily habits are your first line of defense against an infection. Just as you can prevent cavities with the right habits, the right routine will help you avoid difficulties with gingivitis. Make sure you also consistently schedule checkups. At these appointments, you can receive preventive care that reverses gingivitis and stops you from dealing with a more severe infection.
Talk To Your Santa Monica, CA Dentist About Your Periodontal Health
Our Santa Monica, CA dentist's office is ready to help patients who are concerned about their periodontal health. We provide important preventive services, and we can also recommend more advanced treatments when patients are already struggling with gum disease. If you would like to learn more, call Santa Monica Dental Arts in Santa Monica, CA today at 310-395-1261.