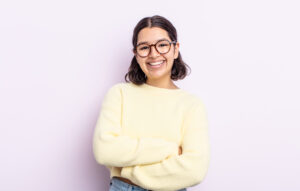 Have you taken the time to prepare yourself for a dental emergency? A cracked or broken tooth can happen to anyone at nearly any time, so it is helpful to learn some tips about how to handle these situations. You can also give yourself an advantage by locating your trusted emergency dentist, just in case you ever need them.
Speak with a member of our team at Santa Monica Dental Arts in Santa Monica, CA quickly after you crack or break a tooth, as time is of the essence! Without the protection of full and healthy enamel, you are susceptible to an infection that can lead to a serious toothache and require another procedure. Also, if you fully lose a tooth, the possibility of repair is more likely with speedy dental care, so spend some time with us to learn about the initial steps after you experience an injury!
Gather Yourself In A Dental Emergency
When you crack or break a tooth, the initial shock can be significant. It may feel like time slows down for a bit as you start to understand what has just happened, and this time is pivotal in the success of your ability to manage a dental emergency. Try to keep yourself as calm as possible even though it may be difficult, because the next steps are important.
If you have fully dislodged a tooth, pick it up and rinse any dirt or debris with clean water. It might fit back into the socket, and if it does, keep it in this location with gauze or a similar material. You can also transport it to your dentist in a cup of milk or saltwater, but never use pure tap water, as this can prevent your provider from using your natural tissue in your restoration.
Pick Up The Pieces And Call Your Emergency Dentist
For broken teeth, try to gather all the pieces of your dislodged tissue, and place them in a clean piece of cloth. If you have gauze, this is a great material to use for the transport of the bits of your tooth that you have lost. There are other options if you do not have gauze, such as a clean t-shirt. Keep your material safe until you reach your qualified oral health professional.
Call your emergency dentist about your situation, and make your way to the office as quickly as you safely can. Time is of the essence in your care!
Your Emergency Dental Provider In Santa Monica, CA
If you have lost or broken a tooth due to injury, give us a call as soon as you can. We have staff available 24 hours a day to help you at Santa Monica Dental Arts in Santa Monica, CA at (310)395-1261.