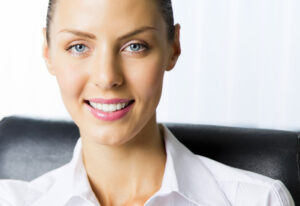 There are many people who could enjoy exciting results from cosmetic dental work. What may surprise you is not just how much good the right treatment can do but how comfortable you are with the treatment options proposed to you. At our Santa Monica, CA dentist's office, we are able to recommend different services that take on flaws while minimizing changes to tooth structure. This can make it easier to move forward with a service that will have lasting benefits for your appearance and confidence levels. We should note that when it is necessary to do so, we are also ready to take on more significant issues while still providing positive results for your smile and oral health.
Can Cosmetic Dental Work Provide Results Without Making Major Changes To My Smile?
Cosmetic dentistry can make noteworthy improvements to a person's appearance. In some cases, just one or two appointments will be all that has to take place in order for those results to be made. However, people who feel uneasy about treatment, or those who are uncertain just how much work will be involved in making improvements, can hesitate and miss out on beneficial care. We are happy to help you understand what your options for support are. Whether you want to reach out to discuss cosmetic work directly or have plans to see us for a general dental appointment, we can make sure you understand what your options are for our support.
How Lumineers And Other Services Produce Better Smiles While Minimizing Changes To Your Tooth Structure
With Lumineers, we can actually provide fixes for teeth that are misshapen, discolored, damaged, or flawed in other ways with restorations that are even slimmer than traditional porcelain veneers. Lumineers are also made with porcelain, so they can hold up against years of friction from biting and chewing. With their slimmer design, they require less preparatory work. In some cases, that kind of advance care to modify your enamel is not necessary!
The treatment of teeth with veneers or Lumineers can certainly benefit you. With that said, there are other options that we are happy to review with you. For example, we can directly take on discoloration from enamel stains with whitening treatments. We are also able to use dental lasers to provide different positive services. For example, we can target the bacteria that cause cold sores to form, or we can use these tools to perform more comfortable gum lifts that minimize changes to your tissues. We also provide clear aligners, which can discreetly fix problems with teeth that are not aligned properly.
Talk To Your Santa Monica, CA Dentist About Your Options For Cosmetic Dentistry!
To learn more about your options for cosmetic dentistry, call Santa Monica Dental Arts in Santa Monica, CA today at 310-395-1261.