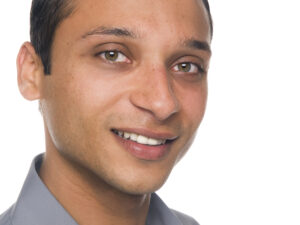 There are many reasons why a person might be eager to do something about a conspicuous problem with their smile. Cosmetic issues can be an unwelcome distraction, and they can take away from your overall confidence in the way you look. They can also change how you are perceived by others. One way they do this is by making you appear older than you really are. If this is something that you are dealing with, our Santa Monica, CA dentist's office can help. The right cosmetic dental procedure can improve your appearance and give you renewed confidence in the way your teeth look.
Are You Worried That Your Teeth Make You Appear Older Than You Really Are?
The problems that you have with your smile can make you self-conscious about how you look for several reasons. Flaws can make you appear older than you are, and they can also make your teeth seem less healthy. The sooner you address this matter, the sooner you can put these worries behind you. The process of making your desired changes can be shorter and easier than you expect. Depending on the nature of your concern, we can provide lasting results with just a single procedure!
Fight The Effects Of Accumulated Teeth Stains
If your smile looks less attractive because of teeth stains that have been picked up through the years, professional whitening services can certainly help you. With the advanced whitening materials we provide access to, we can fight discoloration that has proven difficult to address even with store bought whitening treatments. This one service can help your enamel appear many shades brighter, leading to a more youthful, attractive, and confident appearance.
Covering Problems With Enamel Wear And Tear
As worsening issues with enamel wear and tear impact your enamel, your smile can start to appear unhealthy in ways that make people see you as older than you are. The restoration of teeth affected by wear and tear does not have to involve the placement of crowns. Instead, we can hide these flaws through treatment with porcelain veneers, or even with slimmer Lumineers. Both options only require minimal changes to the front surfaces of teeth. Because the placement of these restorations can address discoloration, damage, spacing issues, and concerns about tooth size, it can have a remarkable, lasting impact on how you look!
Talk To Your Santa Monica, CA Dentist About Treating Your Smile Flaws
Through the treatment of problems with your appearance when you smile and speak, we can positively affect how others perceive you. Fears that your smile prematurely age you can be met with cosmetic services that target common sources of concern about how you look. If you would like to learn more, call Santa Monica Dental Arts in Santa Monica, CA today at 310-395-1261.