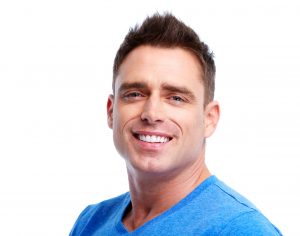 Some dental problems can have a less straightforward treatment approach than you expect. One example is when you have concerns about intrinsic discoloration. In many circumstances, patients who are bothered by their smile color can move forward with teeth whitening treatment. This service is recommended because it can effectively target the extrinsic stains that you can pick up from different foods and drinks, as well as from tobacco products. What might surprise you is that this is not the only type of discoloration patients need assistance in managing. You may have concerns about intrinsic discoloration, a problem within your tooth structure that affects your smile color. Our Santa Monica, CA dentist's office can recommend treatment for this issue that provides lasting esthetic benefits!
Problems With Your Tooth Structure Can Hurt The Color Of Your Smile
When changes that affect your tooth structure alter your appearance, it can be difficult to know what you can do. Even professional teeth whitening treatment can be less than effective at resolving this problem, as you need to worry about more than just stains. After an evaluation to confirm that intrinsic discoloration affects you, we can recommend that you undergo a different cosmetic dental procedure. With porcelain veneers, we can cover up blemishes and help you show off a brighter, more uniform smile.
Using Veneers To Hide Blemishes And Other Flaws
Porcelain veneers are slender shells that cover the front surfaces of a person's enamel to make positive changes to the shape, size, and color of teeth. We can offer both traditional veneers and a thinner alternative, Lumineers, to make desired improvements to the way you look. These restorations can cover teeth that have dulled or become discolored due to changes to their tooth structure. They also hide damage, help straighten your smile, and add to the size of smaller teeth.
Porcelain Crowns Can Lead To Smile Improvements
We may also recommend porcelain dental crowns to address cosmetic problems like discoloration. These restorations require more preparatory work, as they take up more space, but they do offer certain advantages. One important advantage is that we can cover more of your tooth structure, enough to effectively improve your bite as well as your dental function.
Talk To Your Santa Monica, CA Dentist's Office About Treating Intrinsic Discoloration
Is intrinsic discoloration a problem for you? If it is, we can help by providing cosmetic treatment. Porcelain veneers can take on this and other esthetic issues that alter your appearance. Because we offer several approaches to smile improvement, we are prepared to take on the many different concerns our patients might have about how they look. If you would like to discuss this or any other procedure further, call Santa Monica Dental Arts in Santa Monica, CA today at 310-395-1261.