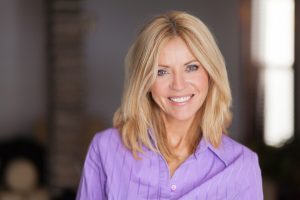 At a routine dental checkup, your dentist will look out for evidence of gingivitis, a common problem with periodontal health, but not one that should be overlooked. When it is properly addressed, your gums can recover and you can sustain your overall oral health. However, if the problem is not caught and managed in time, it can worsen, and that can lead to complications that call for care from a specialist. At our Santa Monica, CA dentist's office, you can actually meet with a periodontist who works with us, which means you can start services sooner. Through the right treatment, you can avoid the potentially serious consequences of an improperly managed infection.
Do Your Periodontal Problems Call For Treatment From A Specialist?
Gingivitis is a reversible issue, meaning it can be treated so that your gums return to their natural state of health. You can fight the infection at home with better daily hygiene habits, though you should make sure you have regular access to preventive dental services as well as the right routine at home. If you have a more serious issue with gum disease, we can discuss treatment to manage the problem. By reviewing your case with a periodontist and learning about your treatment options, you can have an easier time moving forward with care.
Discussing Treatments To Manage Gum Disease
After a close review of your gums, your periodontist can recommend different treatment options. This can include advanced services with lasers, which fight both bacteria and problems with diseased tissues. We also provide services that tend to bacteria to stop gingivitis and prevent long-term issues. A scaling and root planing, a cleaning that helps fight gingivitis, can occur during your regular appointment.
Why Our Services Include Laser Treatment
The right approach to care can sometimes call for advanced tools, including soft tissue lasers. Why use lasers when treating gum disease? We can modify tissues with greater precision, which can make your recovery shorter and easier after you leave our office. They also help us close the pockets that form between your gums and teeth as an infection worsens. These tools do have additional benefits. They can help us treat problems with cold sores, and they can even be used to perform cosmetic work that modifies your periodontal tissues to improve the way you look.
Talk To Your Santa Monica, CA Dentist About Care For Gum Disease
The threat posed by gum disease may be more severe than you realize. If you fail to take this problem seriously, its impact on your health and appearance can certainly be alarming. Fortunately, you can count on support at our practice, as we have an on-site periodontist who can tend to your needs. To learn more about our periodontal and dental services, please call Santa Monica Dental Arts in Santa Monica, CA today at 310-395-1261.