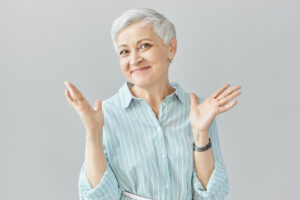 A prosthetic tooth provides several important functions. After tooth loss, you can be robbed of confidence in the way you look, and you can also have a more difficult time biting and chewing. As time passes, this issue can lead to more losses, as teeth that lose a neighbor have less stability. Fortunately, the problems associated with this issue can be effectively treated when you receive the right prosthetic support. At our Santa Monica, CA dental office, we can talk to you about having a replacement tooth set in place with a dental implant. The resulting changes can give you more bite support, more confidence in your smile, and protection against different oral health concerns.
Tooth Loss Is Not A Problem To Take Lightly
If you are not doing something about tooth loss, you can experience more problems with your oral health as time passes. Eventually, the loss can lead to more problems because it alters your bite, and because it robs teeth of stability. You also need to worry about the loss of jawbone density, something that happens when the roots of your teeth are no longer present to provide stimulation for the bone. The good news is that with the right restoration, you can regain your smile and also take care of problems associated with a missing tooth (or missing teeth).
Planning Your Smile Restoration With An Implant-Held Restoration
We can make arrangements to replace your lost tooth with a restoration that is held in place with a dental implant. An implant is surgically placed to ensure that it remains firmly in your jawbone structure. We can talk to you about your candidacy for treatment, and we can make sure that you are properly prepared for a positive experience. After your implant is placed, a waiting period where your jaw heals prepares you for the placement of your permanent dental crown to serve as your restoration. Once it is in place, you can smile and speak in renewed confidence!
Make Sure You Keep Up With Smile Care After Your Prosthetic Work Is Completed!
After you regain your full smile, you can smile, bite, and chew with greater confidence. Keeping up with smile care both at home and during dental checkups will benefit you. Your regular exams can alert you to early signs of trouble with your restoration, so you can count on it to stay secure and attractive.
Talk To Your Santa Monica, CA Dentist About Restoring Your Incomplete Smile
By restoring your incomplete smile, you can regain confidence in your appearance, bite function, and oral health! Our practice is happy to talk with you about what you can expect from treatment, and what you can look forward to after you have your permanent prosthetic appliance. If you would like to learn more, call Santa Monica Dental Arts in Santa Monica, CA today at 310-395-1261.